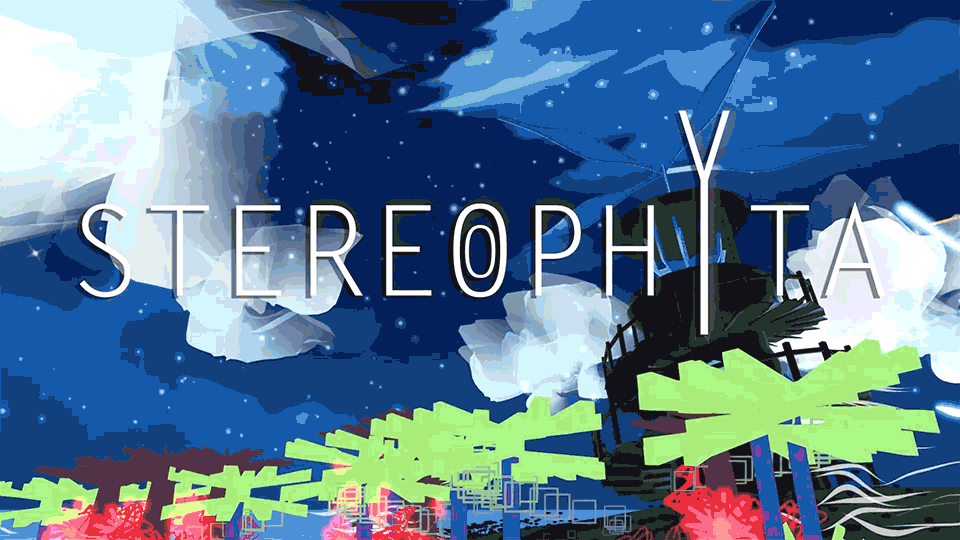 stereophyta
A downloadable virtual world for Windows and macOS
Stereophyta is a digital world where all things naturally produce music. All physical interactions, like the wind passing through the plants, animals wandering the wilds, and even the player's movement through the space, cause sound to play.
Set in a small archipelago in a massive ocean, players explore various procedurally generated islands each with its own variety of musical plants and animals. These range from drumming mushrooms to trumpet flowers, and violin deer to wind chime crabs. Time flows with a simulated day-night cycle while changing wind patterns evolve the sounds of the plants as they grow and dynamically create new melodies & compositions.
The art style features vibrant, glowing shaders, crawling psychedelic textures, and warm, bright colors. One moment, players will be mesmerized by the soothing ambient forests, the next they will find themselves violently chopping down a chaotic mess of overgrown plants. All in a day's work…
Stereophyta was included in the official selection of Game Happens 2019, and received an honorable mention at AMAZE 2020.
Install instructions
Download the folder and unzip it. For Mac, simply double click the .app folder to run it. For PC, make sure all the unzipped files end up in the same place then double click the .exe to run the game.
Controls
Movement - WASD
Take Seed - E
Plant/Use - Click

Jump/Talk - Space
Inventory - Scroll Wheel, Q
Menu - Escape

The game will save your current location. Once you complete the Intro, you will not have to play it again. If you encounter any game-breaking issues, or a crash, you can load back to where you left off.
In-game, you will find a Book with detailed instructions and tips on how to play.
Trailer @bykaichuan